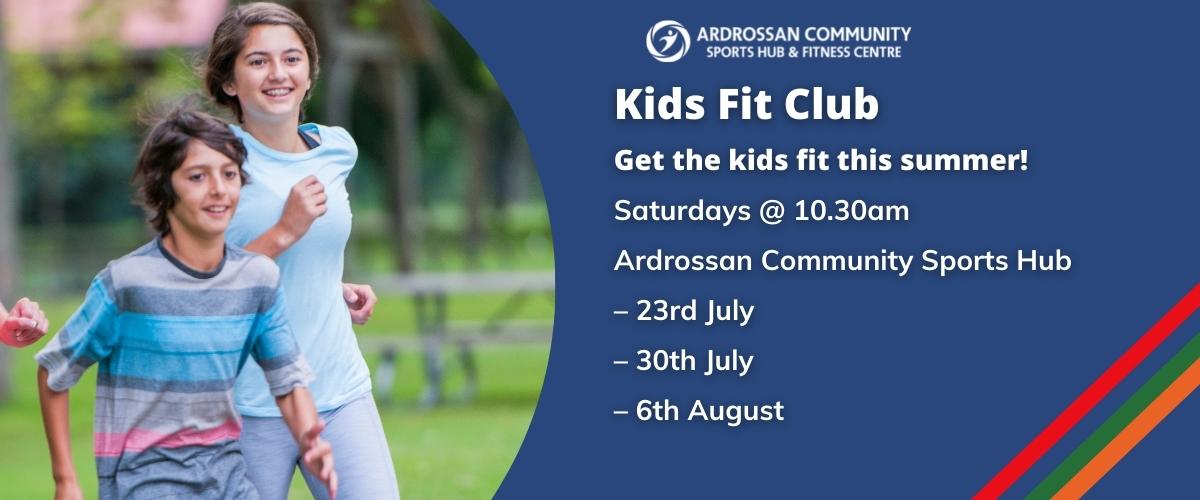 Ardrossan Community Sports Hub are hosting a summer fitness-fest for your kids!
We are bringing you, and everyone else around *FREE* fitness classes every Saturday.
Grab the kids on Saturdays and head down to the Sports Hub, on Eglinton Road, on the dates below and join in our totally free fitness classes – you don't have to be a gym member to join in.
You can drop the kids off, have a coffee while you wait, or join in if you feel like it.
These classes will be suitable for all the family, and we're expecting to see you bring your friends and your kids (and your kids friends).
The classes are FREE to everyone, open to all – this isn't just for those involved with the sports hub, we're including non-members too – there really is something for everyone.
It is handy if you book your space so we know how many we need to prepare for (but it isn't necessary, you can just turn up!)
See you there!
Locations:
Ardrossan Community Sports Hub – 6th August